Graphic designer boy meets photographer girl at college, they fall in love, get married, and start on a whimsical wedding invitation endeavor.  While this isn't the most classic of business stories, it happens to be one of our favorite collaborations between Indiana-stationed husband-wife duo Maddy and Seth Lucas aka Ello There.  Although the couple didn't initially set out to be in the wedding game, Seth shared the story of how Ello There came to be in an interview with Etsy revealing that:
As we worked on projects, we noticed that our work was better when we did it together. I think we filled in the holes that were missing to make our work really stand out. I started making wedding invitations because Starbucks wasn't cutting it, and at some point we were able to keep busy enough to do this full time.
Here, here!  From retro-style Polaroid invites, to vintage record player wedding posters, to twee custom illustrated sets for blushing brides and grooms to be, Maddy and Seth bring imaginative designs to life for that special day.  Whether you'll soon walk down the aisle or are just a fan of killer stationary, flip through some of Ello There's work below.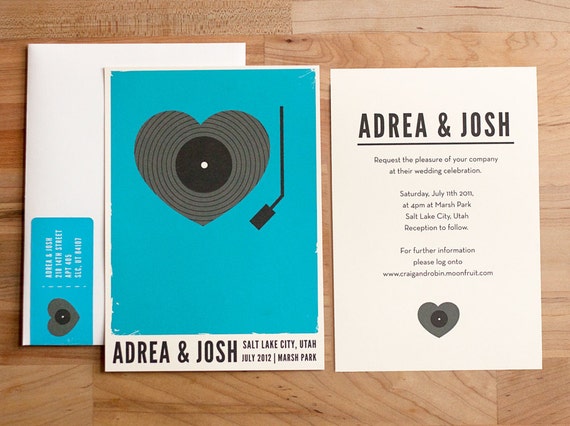 Vintage Record Player Invitation, Etsy
Illustrated Wedding Invitation, Etsy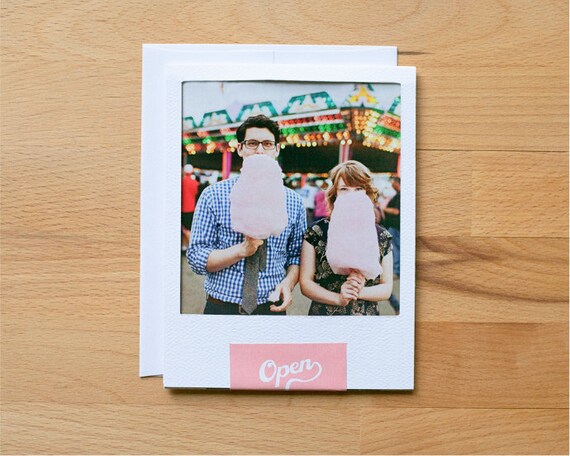 Vintage Polaroid Wedding Invitation, Etsy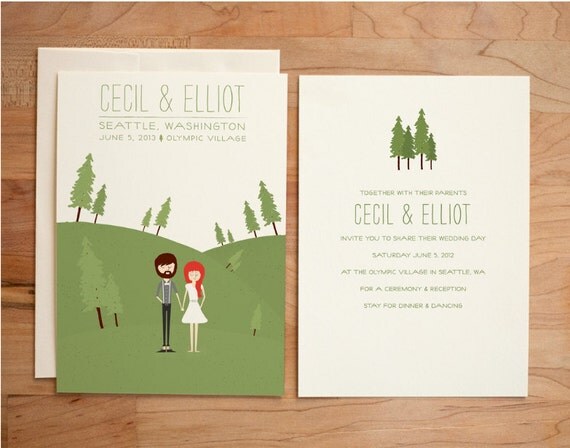 Custom Illustrated Wedding Invitation Set, Etsy
Kite Wedding Invitation Set, Etsy